Located in the Northern Panhandle of West Virginia, Brooke County offers an affordable environment to locate a business or raise a family. The county is close to Wheeling, WV; Pittsburgh, PA and Cleveland, OH. Each of these cities offers a variety of professional sports and cultural events. There are three international airports within two and one half hours drive and the local county airport can accommodate small corporate jets. All of these things make Brooke County an extremely desirable place to live and to do business.
Economic Development Initiatives
Through the cooperation of various agencies including BHJ, Business Development Corporation, Brooke County Commission, the West Virginia Development Office, and the West Virginia Brownfields Assistance center former industrial sites are being restored to viable commercial properties.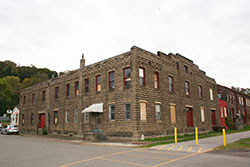 Brooke Glass Redevelopment
The former site of one of West Virginias' oldest glass makers is on its way to cleanup and new construction.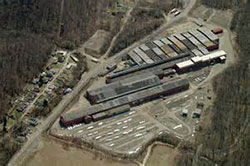 Former Wheeling Corrugating
This industrial site offers space for a variety of needs. Contact the Business Development Corporation for details.